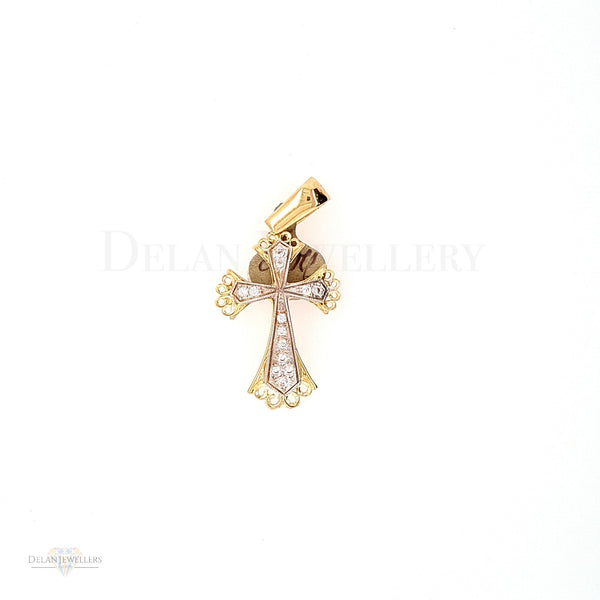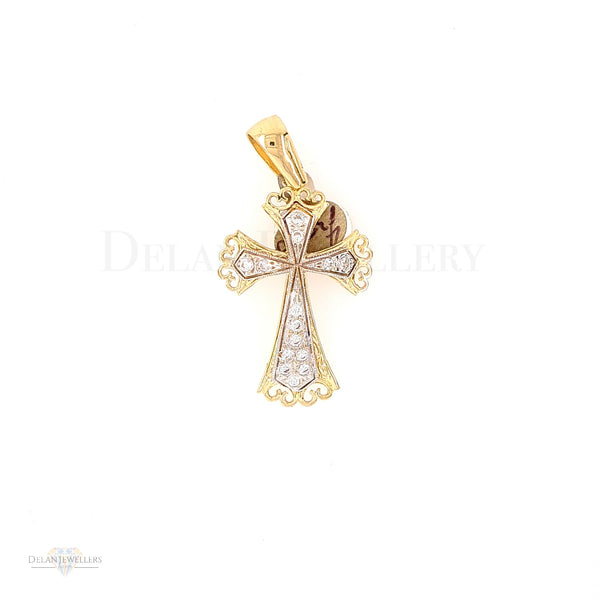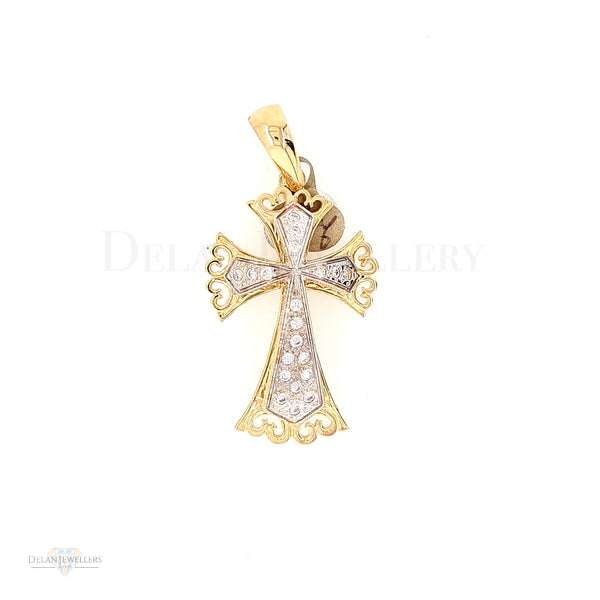 9ct Yellow Gold Cross with CZ stones
This cross is expertly designed with stones running through the middle with a white gold background. The sides of the cross have a gold design to really show off this piece.
This pendant cross is perfectly designed to add the finishing touch to your outfit.
Approx Weight
Length: 3cm: 5g
Length: 3.6m: 7.4g
Length: 4.5cm: 14.7g